CONTEST: Enter to Win A Puck Signed By Bernie Parent, Dave Schultz
The Checking Line -- Flyers Edition is proudly announcing that we will be giving away an autographed puck signed by Philadelphia Flyers legends Bernie Parent and Dave "The Hammer" Schultz.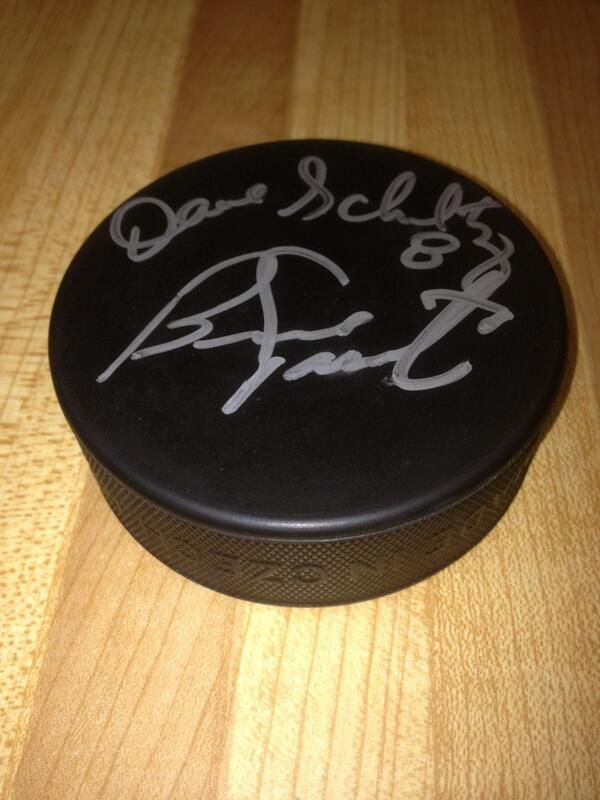 This puck was signed by both players at a Flyers Pep Rally in Atlantic City back in 2010 during the post season.
This is a great item for anyone. Whether you're a Flyers fan, a hockey fan in general who loves to collect or just looking for some fancy paper weight for the office, this puck will make a great addition to your collection.
Now, we're not just giving this puck away to anyone! In order to enter the chance to win this puck, you must "Like" our Facebook page and/or follow us on Twitter (@TCLFlyers). Once each account achieves the 2,5000 mark in Likes and Follows, we will choose one random winner.
The contest will go on until we reach our milestones. Our goal is to reach those milestones so that we can give away this awesome collector's item.
Share the link with your family and friends.
---
Follow John Russo (@Roose_TCL) and the site (@TCLFlyers) on Twitter