The Power of Sports: Kimmo Timonen's Impact on My Life
Alicia wanted to write something from the heart about Kimmo Timonen, who may have played his last game with the Flyers, and possibly in the NHL two weeks ago when the Flyers were eliminated from the playoffs.
She had it all mapped out on paper, but didn't know the best way to express what her feelings were on the possible end to Timonen's career. Timonen is the reason she loves hockey, and you will see in what she wrote how clear that fact is.
Maybe it's a premature obituary to Timonen's career. Maybe it's coming at the approprate time. So here is Alicia's words, in the rawest form possible, to pay tribute to one of the greatest defensemen in Flyers history.
-John Russo, editor, TCL Flyers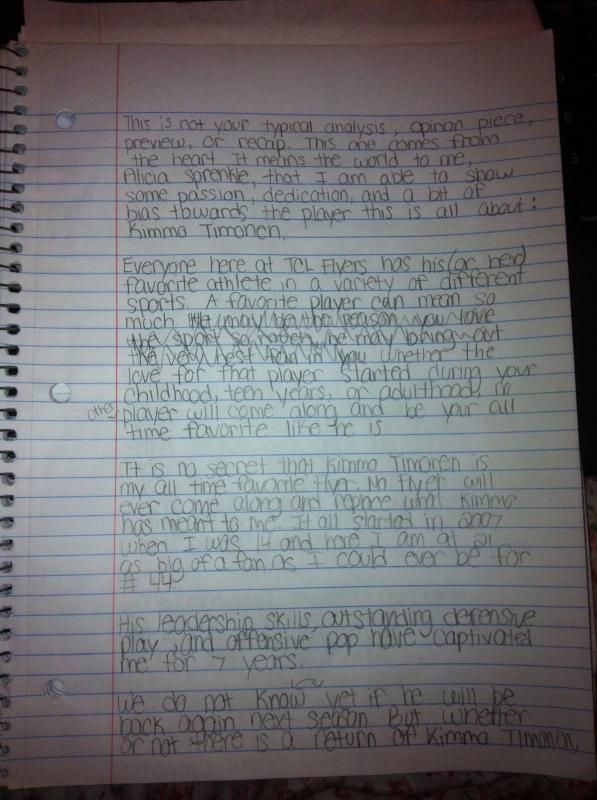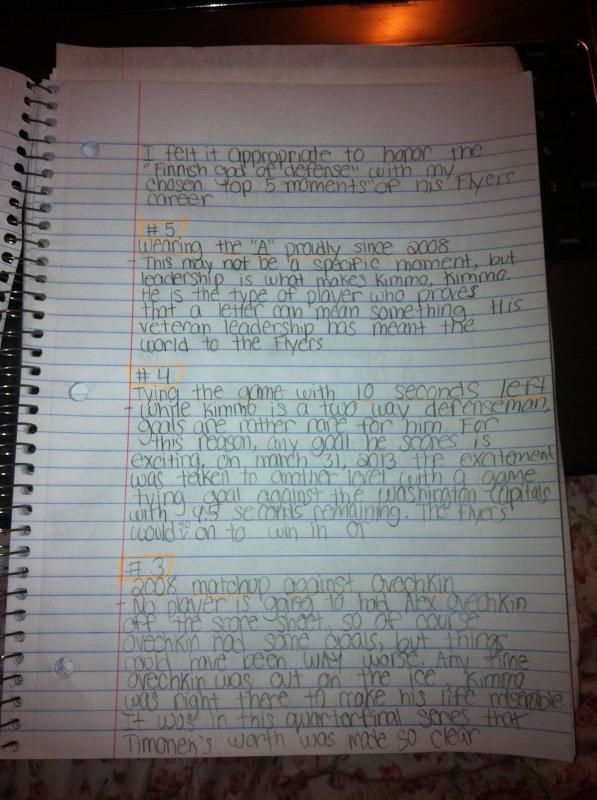 -------
Alicia Sprenkle
Staff Writer
Twitter: @Activestick_44; @TCLFlyers